SAVE THE DATE: July 20-21,2017. Join us for our 2017 Annual Convention and Representation Seminar at the beautiful Camden at the Lake Resort. Featured speaker, Beanna Whitlock, EA, CSA will cover all twelve hours of CPE! Cost is $325.00 for both days. Register for the event by June 30th and receive an Early bird discount of $25.00. Members be on the lookout for your member discount code!
Beanna Whitlock, EA, CSA will be the featured speaker for the 2017 convention for all twelve hours of CPE.  Beanna is an Enrolled Agent in private practice as Whitlock Tax Service, LLC located in Reno, NV.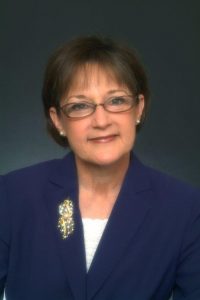 A tax law instructor for more than 35 years with emphasis on Limited Liability Company and Ethics and Professional Conduct presentations.  Beanna has taught tax professionals across the country and is an adjunct professor for Auburn University.  She is a faculty member of the National Center for Professional Education. She is the Executive Director of the ncpefellowship, a web based organization providing educational resources and practice management tools for tax professionals at www.ncpefellowship.com.
She has testified before Congress, Treasury and the IRS Oversight Board.  She has served on the IRS Information Reporting Program Advisory Council as well as the IRS Commissioner's Advisory Group (CAG).  She served as the IRS Director of National Public Liaison for Commissioner Mark Everson and is a recipient of the Commissioner's Award for Excellence of Service.
She has been honored by Accounting Today as one of the 100 Most Influential in Accounting for an unprecedented 7 years, by the National Society of Accountants as the Speaker of the Year, by the National Association of Tax Professionals as Member of the Month, by the National Association of Enrolled Agents with the Founder's Award, the Texas Society of Enrolled Agents with the Founder's Award and Educator of the Year, as well as the California Society of Tax Consultants Member of the Year.  The National Conference of CPA Practitioners honored Beanna in 2015 with the Excellence in Education Award.
Known for her fierce defense of the tax professional community, Beanna is frequently consulted by accounting and tax publications regarding issues concerning the tax professional community.
TOPICS include:
Reasonable Compensation – Covers all Federal Tax Classifications – Two hours of CPE
Limited Liability Companies – LLC's including liquidation of the entity – Three hours of CPE
Family Limited Parnerships – FLP's – Two hours of CPE
The United States Tax Court and Decisions that Change our Practice – Two hours of CPE
The New Offer in Compromise – Make 'Em An Offer They Can't Refuse – Two hours of CPE
Ethics – History of tax takes us to today – One hour of CPE
Signup an individual who has never been to a MOSEA Annual Convention and Seminar and get entered to win a free registration to our Fall Tax Update!
Want to book your stay at Camden on the Lake? Guest may call 888-365-5620 or book online at www.camdenonthelake.com. Just identify yourself with MO Soceity of Enrolled Agents or group ID MSEA0717. Hurry up and book! The special room rate of $131 per night is only good through June 20th, 2017.
ONLINE BOOKING INSTRUCTIONS:
Click on Meetings & Events tab from the resort's homepage then
Click on the Attending a Meeting tab then
Click Here to Book Reservation for Group Events, which will take them to the screen to enter the group ID and Password.
Group ID: MSEA0717
Password: MSEA0717
SAVE THE DATE: July 19-20, 2018. More details to come!
PICTURES FROM THE 2017 ANNUAL CONVENTION