2018 ANNUAL CONVENTION PICTURES
2018 Brought us great education with David Mellem, EA and Mary Mellem, EA.  New this year, we had bingo (with guest caller Jerry Oakes and his lovely assistant Sheila Oaks from Georgia), raffles for many different prizes, T-Shirts, MOSEA, and EA pins for sale, along with giveaways from Gleim The Tax Book, Camden on the Lake, Isle of Capri, and NAEA.   We also had the NAEA ~ Educate America booth on display.  Our attendance was up and we had guests from Wisconson, Iowa, Georgia, Kentucky, and Arkansas.    A great time was had by everyone in attendance.   We look forward to next year!
Jerry Oakes – came all the way from Georgia to be our Bingo Caller!   Thanks Jerry & Sheila Oakes
 Bingo prizes….
Bingo Prizes….
Bingo prizes….
Raffle drawings….
Bingo prizes….
Winner!
Winner!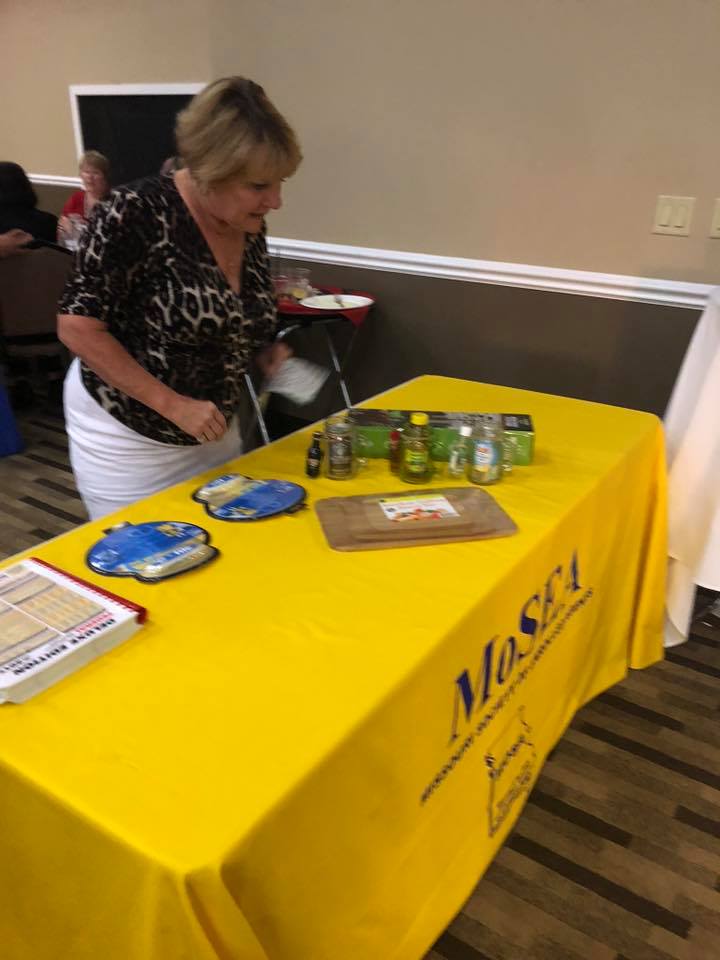 Winner! 
Winner!