2019 ANNUAL CONVENTION JULY 17-19 REGISTRATION
Camden on the Lake is SOLD OUT. The Regalia Hotel & Conference Center is honoring the $135.00 rate and is within 5 minutes of Camden on the Lake. The discount code is MOSEA2019.  
2019 Missouri Society of Enrolled Agents Annual Convention
Please join us for the 2019 annual seminar featuring Marc J. Dombrowski, EA for twelve hours of CPE over two days. We also take care of business and have a great time at a great location. Registration is $325.00. Register by June 30th and receive $25.00 early bird discount. MoSEA members have received a PROMO CODE for member discount in a separate e-mail. If you are an NAEA member and did not receive your discount code, text your name to to 636-486-6732 or e-mail moenrolledagents@gmail.com.
Click here to register: http://events.r20.constantcontact.com/register/event?oeidk=a07egckuth54fb75b6c&llr=8izp6ncab
When
Thursday, July 18, 2019 at 8:00 AM CDT
-to-
Friday, July 19, 2019 at 12:00 PM CDT
Add to Calendar
Where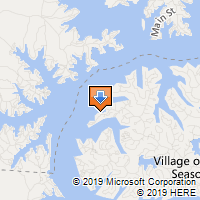 Camden on the Lake Resort, Spa & Yacht Club
2359 Bittersweet Road
Lake Ozark, MO 65049
Contact
Jessica R. Ammons, EA
Missouri Society of Enrolled Agents
(636) 48MOSEA
moenrolledagents@gmail.com
REGISTRATION FOR THIS EVENT CLOSES JULY 10TH. DON'T MISS OUT.
Camden on the Lake
AGAIN WE HAVE OUR CONFERENCE AT BEAUTIFUL CAMDEN ON THE LAKE RESORT, SPA & YACHT CLUB.
Last year attendees loved it, a great facilitiy for education and fun. ROOMS WERE SOLD OUT! The event has been popular. Nevertheless, there are many great facilities at various prices throughout the area.
Want to book your stay at Camden on the Lake? Guest may call 888-365-5620 or book online at www.camdenonthelake.com. Just identify yourself with MO Soceity of Enrolled Agents or group ID MSEA0719. Hurry up and book! The special room rate of $137 per night is only good through June 17th, 2019.
Registration begins at 7:30 a.m
Seminar begins at 8:00 a.m. CST. Our featured speaker is Marc J. Dombrowski, EA.
Marc J. Dombrowski, EA specializes in IRS/State Collections Cases, settlements with the IRS, Tax Lien Releases and Corporate Officer Assessments. He has lectured since 1994 on advanced collection topics. As an Enrolled Agent, he is licensed to practice before the IRS in all 50 states.
He is a former contributor to CNBC, the NAEA's EA Journal and the Wall Street Journal. He is a Level I, Level II, Level III and Graduate Level instructor with the National Tax Practice Institute. In addition to several Chapter EA speaking engagements, he has spoken for the NYS Society of EA's, CA Society of EA's, Florida EA Society, Missouri Society, NJ Society, Tennessee, Washington, Arizona, Michigan, Georgia, Louisiana, New England EA's, Utah EA Society, NATP and the Ohio EA Society's Annual Convention(s). He has collaborated with Tax Practice Pro to provide several Collections Webinars and Podcasts that qualify for Continuing Education on IRS and State Collection Topics. Marc is also a FINRA Arbitrator.
Through his extensive national experience solving a variety of business & personal tax and debt problems, Marc has gained experience in resolutions to fit any situation. "There is no problem, big or small, that cannot be resolved; there is always a light at the end of the tunnel, just take the time to talk to me about it."
Marc is a graduate Fellow of the National Tax Practice Institute and a member of the National Association of Enrolled Agents. Many of his national fellow practitioners call on him for his knowledge and request that he speak at various Chapter meetings across the country.
Day 1 Agenda:
Breakfast, Lunch and Dinner is included for each attendee. Guest tickets for Thrusday's dinner may be purchased at the time of registration.
Representation 101 (2 hrs)
Penalty Abatement (1 hr)
E-Services (1 hr)
OIC Strategies (2 hrs)
Correspondence Action Reaction (2 hrs)
Day 2 Agenda:
Breakfast is included for each attendee.
When RO says No (1 hr)
Appeals (2 hrs)
Ethics (1 hr)
Join us for dinner and MoSEA annual convention/installation of officers Thursday night!
Your meal is included in your registration. Guest tickets are also available.